(I don't own any of the art that is featured in this post)
Hi Kittens! I hope you are doing well!
Today we will be exploring a few of the most epic anime eye abilities! The last list I did similar to this was Top 5 anime characters with red hair and it was super fun to make, I love putting together these kinds of lists.
Weell, let's go!
10. Stone Eyes (Fairy Tale)
This ability allows Evergreen to turn anyone she meets eyes with into stone and they will eventually turn into dust. It is a pretty impressive power, but there are a couple drawbacks. First, it does not work on anyone wearing glasses. Second, the user must wear glasses if they don't want every person they look at to be turned into stone.
9. Demon Eye (Soul Eater)
Being able to cast spells with your eye is a powerful weapon. The character Free is given this ability from Mabaa, the queen of the Witch Order. With this power, he is able to perform multiple spells, including manipulating ice into different shapes and creating illusions. One downside is it only lasts for so long, and the user needs to let it recharge before using it again.
8. Erasure's Eyes (My Hero Academia)
Eraserhead, or Shota, possesses this ability in MHA. This quirk allows the wielder to cancel anyone else's quirk when they look at them. As long as the user can see any body part of their target, they are able to neutralize their power. However, Shota must keep his eyes open in order for the quirk to be effective, once he closes his eyes the target regains his or her quirk. Therefore, though this is a useful ability in a fight, it can only last a few seconds and requires much concentration.
7. Foresight (My Hero Academia)
This is another useful quirk from MHA. This quirk allows Mirai to accurately predict his opponent's actions for the next hour. Like many quirks though there are a couple drawbacks. First, after using the ability, the user must recharge for 24 hours before using it again. Second, the user must keep eye contact with their opponent, else the quirk will be ineffective.
6. Ultimate Eye (Fullmetal Alchemist)
Ultimate Eye, a power possessed by King Bradley, is somewhat related to Mirai's Foresight as it allows the user to predict their enemy's methods of attack. It is different from Foresight however, as it can only be used in combat and not to see the target's future personal events. Someone with this ability must also have some measure of strategic planning as, when they see their enemy's upcoming movements, are able to combat them accordingly. His Ultimate Eye ability and calculated moves makes King Bradley a feared opponent.
5. Byakugan (Naruto)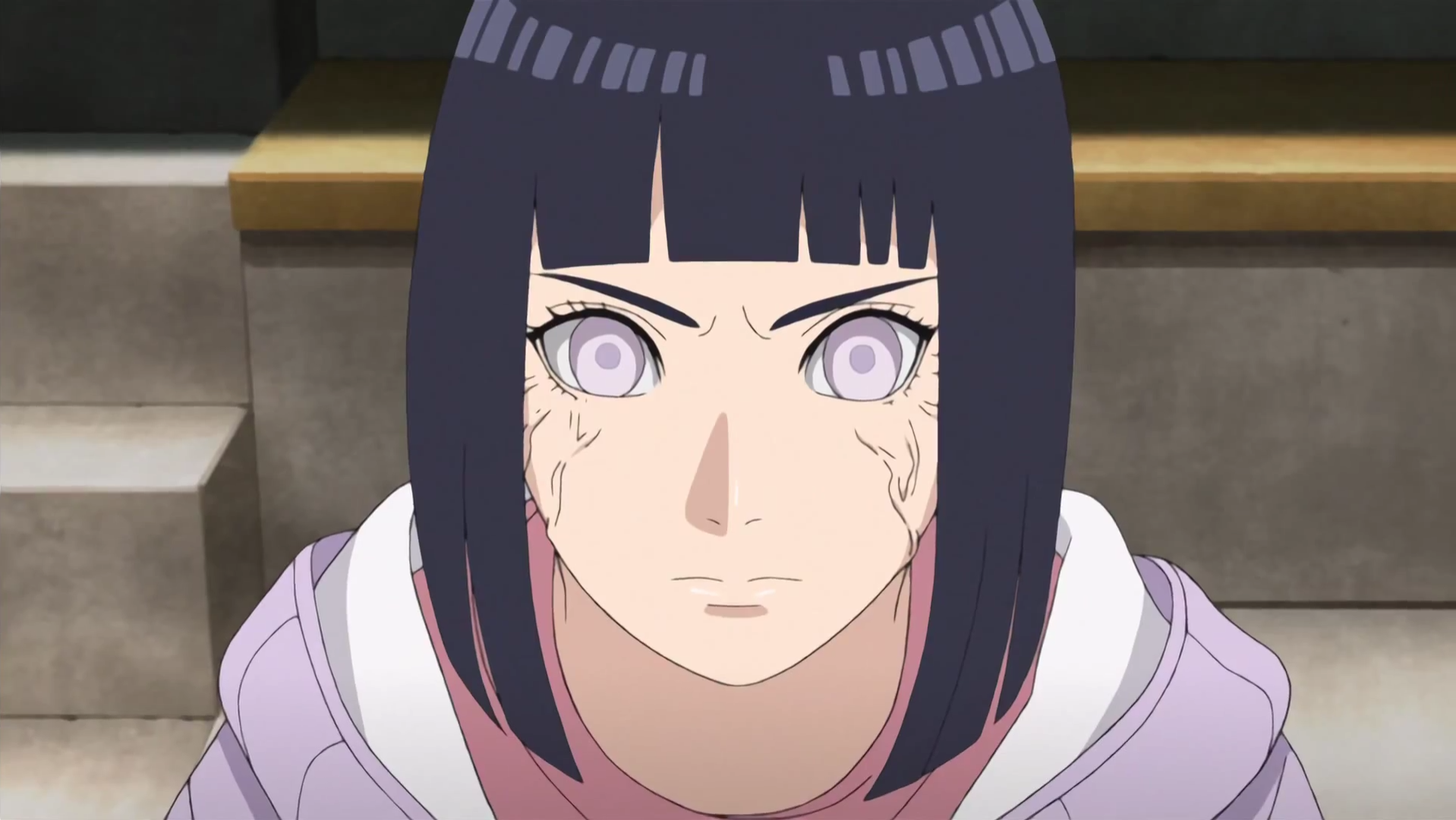 This ability allows members of the Hyūga clan to see through objects. The distance to which someone can see through objects is dependent on the level of chakra the user possesses. Byakugan also allows members of the Hyūga clan to see a 360 radius around them. The user can also judge how much chakra someone else has, this ability along with Gentle Fist allows one to seal their opponent's chakra by striking certain spots on the person's body. Yet another ability is being able to distinguish who is the real person when the clone technique is employed. Byakugan is extremely useful as it is quick to use and does not tire the user out.
4. Shinigami Eyes (Death Note)
Shinigami eyes allow the user to see the lifespan and name of other people by simply looking at them. The user obtains these powers by making a deal with a shinigami in exchange for having their lifespan cut in half. The prominent characters in the anime who possess this power are Misa, Teru Mikami and Detective Yagami. By seeing the name of the person the user can write their name in their Death Note. Covering your entire face, however, will obstruct the person from seeing your name and lifespan.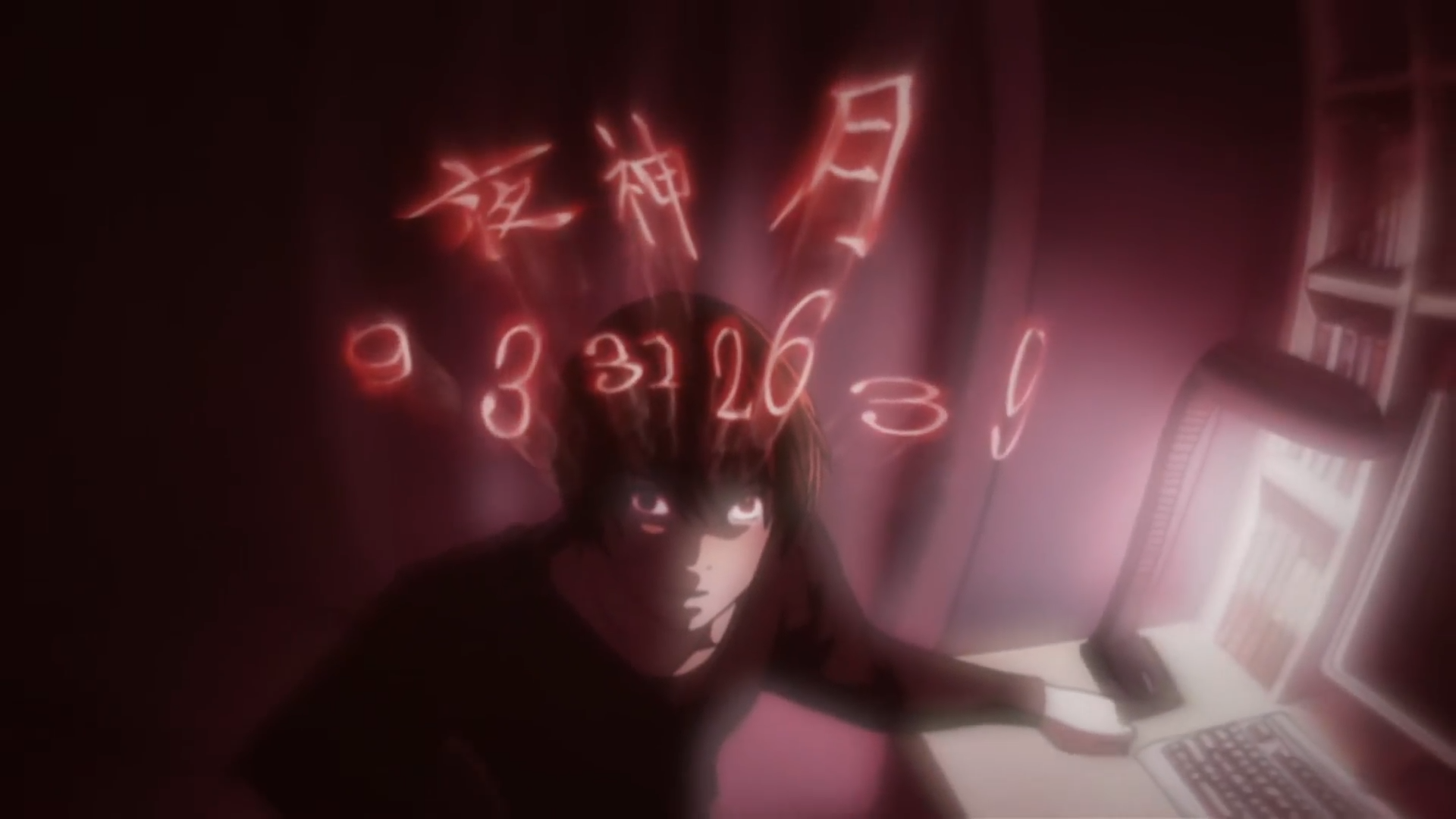 3. Sharingan (Naruto)
After watching the movements of someone, Sharingan allows one to mimic these movements exactly. These motions include hand signs, fighting techniques and simple actions such as drawing. It is one of the most powerful jutsu. Similar to Byakugan, one can see their opponent's chakra flow. Members of the Uchiha clan use Sharingan, Kakashi possesses this jutsu as well. There are not any restrictions to this jutsu, other than being physically fatigued after copying your opponent's moves.
2. The Power of Geass (Code Geass)
Geass translates differently depending on the person and their wishes. For Lelouch its purpose is to control people's minds and make them instantly do as he orders. Lelouch uses this ability along with strategic planning to regain his country of Japan. One disadvantage of Geass, though, is it can only be used once on an individual.
1. Rinnegan (Naruto)
Rinnegan is a jutsu related to Sharingan and Byakugan but so much more deadly! With this power one is able to see and absorb chakra, create portals, summon creatures, capture souls, and can even secure the tailed beasts. It is pretty much all destructive strength combined in one eye. The characters who possess this power are Sasuke and Pain. Sasuke does not use it to its full extent, unlike Pain who uses it to complete his mission of capturing the tailed beasts.
See you all later! Have a great day!