(I don't own any of the art featured in here) Hey kittens! Today I'm doing a post about some of the cutest and hottest anime boys with silver and white hair.
8. Jiraiya (Naruto)
Okay, okay, I know, he's not that hot, he's a pervert. I would rate him a 5 at the most. But you've got to admit Naruto would have been dead if Jiraiya (Pervy Sage) hadn't taught him the rasengan.
"You're wrong, that's not what makes a shinobi. You never did get it; a real ninja is one who endures no matter what gets thrown at him… Let me explain something to you, there is only one thing that matters if you are a shinobi, and it isn't the number of techniques you possess. All you do need, is the guts to never give up."

7. Ayame Sohma (Fruits Basket)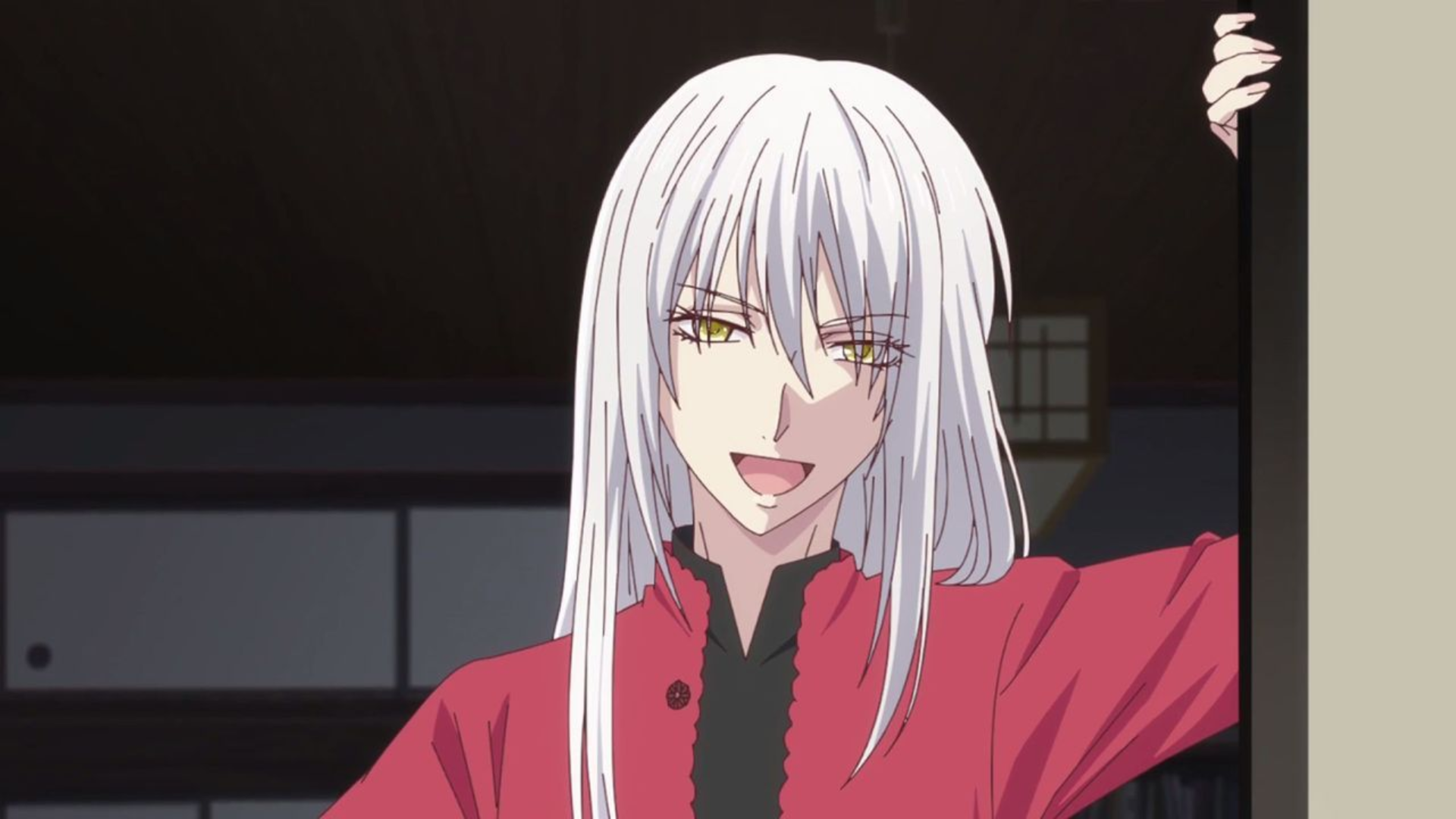 The white-haired version of Orochimaru. He's Yuki's brother and has a crush on Tohru. This is what you get if you mix Orochimaru and Pervy Sage together.
"Strangely enough, when you get older, the things you didn't understand when you were a child… start to make sense. "When this happened, I should have done that." "When that happened, I should have said this." Those types of things. You start to understand rather than regret. It may be closer to repentance. So it may be that I do want to repent and erase the ignorant self from my childhood. Maybe that's what they mean when they say adults are selfish."
6. Near (Death Note)
Near is very smart with an IQ of 185. He's also very cute and has a habit of playing with toys while he thinks. I think Near is a very well thought out character. He has a unique way of thinking.
"If you can't beat the game, if you can't solve the puzzle, you're nothing but a loser."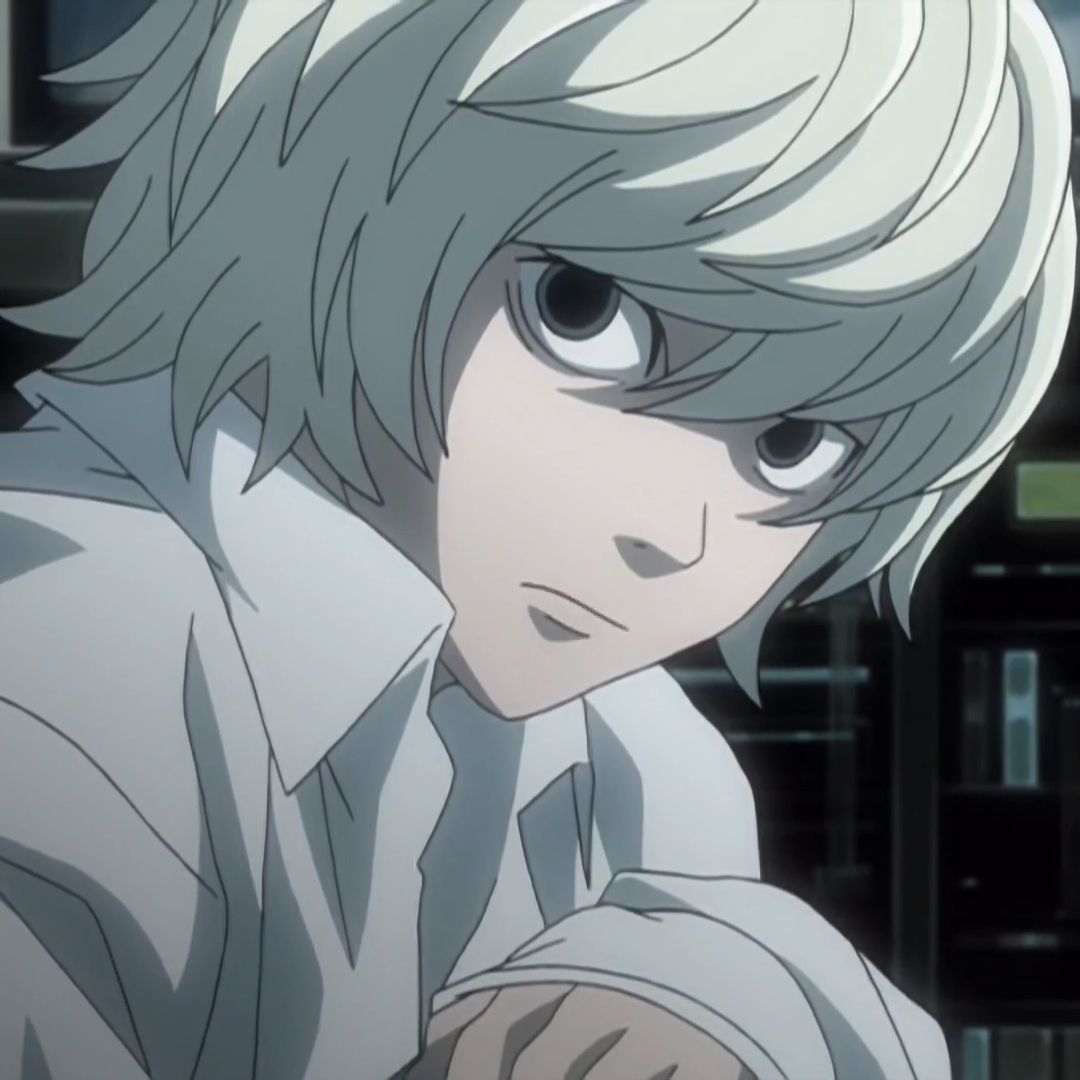 5. Ken Kaneki (Tokyo Ghoul)
Kaneki is a gentle, loving character but will go to great lengths to protect his friends. His goal is to become as strong as he can to save those close to him. He will even take immense torture for the sake of others.
"I don't care about taking the side of those I cannot see. I fight for those close to me. And it just so happens that they're mostly ghouls."
4. Norman (The Promised Neverland)
Norman has a remarkable personality. He balances both feelings and rationality. He is always analyzing others and finding out their weaknesses.
"Would you leave that person behind? Or take them with us?"
3. Yuki Sohma (Fruits Basket)
Prince Yuki! This cutie may look serious but he's actually very sensitive. He doesn't like to talk very much and very popular with the girls as we can see why! He likes to have a deep and meaning relationship with others just like his MBTI type, we'll see a post about that soon!
"They say that we should love ourselves first, before other people learn to love us, but it's not as easy as it seems. Sometimes, we need someone to accept us and love us first, then we would learn to see ourselves through that person's eyes and learn to love our-self."
2. Hastuharu Sohma (Fruits Basket)
He's hot. That's the only word I can describe him with. He could have been 1 on this list but there's another guy….
"Now I got some common sense for you, if I wore a tie, it wouldn't change who I am, if I had no piercings it wouldn't mean I'm nice, and if my hair was black it wouldn't stop me from kicking your a**!"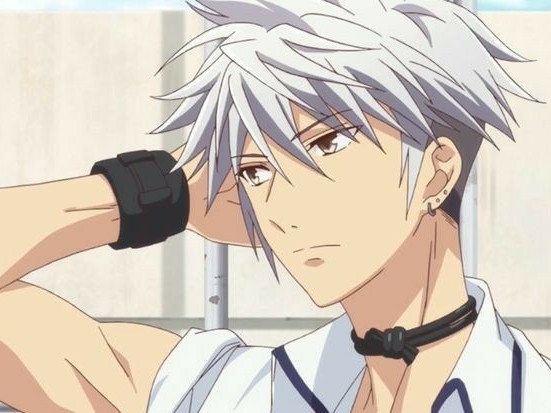 1. Kakashi Hatake (Naruto)
Oh Kakashi… So hot… He's just perfect. Even though nobody's perfect Kakashi is. He's so chill and cool. If you don't think he's hot, then I don't know what's wrong with you.
"I'm Hatake Kakashi. Things I like and things I hate? I don't feel like telling you that. My dreams for the future? Never really thought about that. As for my hobbies… I have lots of hobbies."
Okay, Kittens, that's it for this post!
Hope you have a great day/night and don't forget to watch some anime to cheer yourself up if your depressed!