(Just want to remind you all that I do not own any of the art featured in this post) Hey kittens! To continue this anime MBTI series we are doing The Promised Neverland. I am really hyped up for this post and I hope you are too! I spent the weekend watching the anime with my sister (it's one of my favs!) and she LOOOOVES it!
I am doing this post a little different. There are less characters compared to the previous anime shows I did. Also, you will notice that some personalities are repeated as multiple characters share the personality. Aaaaalso, this is season 1 only, I have not watched the second season yet…
Don't forget to check out some of the other posts in this series!
Anyways! Let's get on to the actual post!
Here is a link to the test if you don't know your type yet!
If you are ENFJ you are Emma!
Emma is one of my top fav anime characters of all time (and the list is very long!). She is SO encouraging, positive, refreshing! She is the kind of person who will stick up for all of her friends no matter what!
Her goal is to always find ways to satisfy the needs of others, especially those weaker than her, hence her dedication to the younger kids. She is happy when those around her are happy. She also encourages others to pursue their passions.
The concept of family is the strongest bond for an ENFJ. They are willing to risk everything if it means saving their family and closest friends.
If you are INFJ you are Norman!
Much like the extroverted version of his type, Emma, Norman is an extremely loyal friend. He thrives off of the happiness of others. I thought it was really sweet how, when he saw Emma smiling and happy, he was automatically happy. INFJ's will do anything to ensure their friends are content.
The INFJ will place an emphasis on trust. If there is no trust the whole system falls apart, or a friendship is broken.
Norman is shares most attributes with Emma, but, like Ray, he is tactical. He tries to stay one step ahead of his enemies at all times. He is so good at this because he can easily spot people's weaknesses.
If you are INTJ you are Ray!
You will usually find an INTJ in a quiet place reading their book. Ray is very quiet with great deductive skills, he is known for thinking ahead and making decisions in the blink of an eye. He may keep his thoughts to himself, most of the time, but, when things don't go his way, he often gets angry and yells.
When INTJ's plan a strategy they will play every possible scenario in their head to figure out the perfect plan. They also tend agree to a plan when they have something to gain out of it. They are constantly making the best out any situation they find themselves in. For this reason INTJ's can quickly switch sides, making them appear untrustworthy.
It is often hard for them to make friends, not because they seem standoffish, but because they have to fully trust someone to consider them their friend. They see relationships as they see life, much like a game.
If you are ENFJ you are Isabella!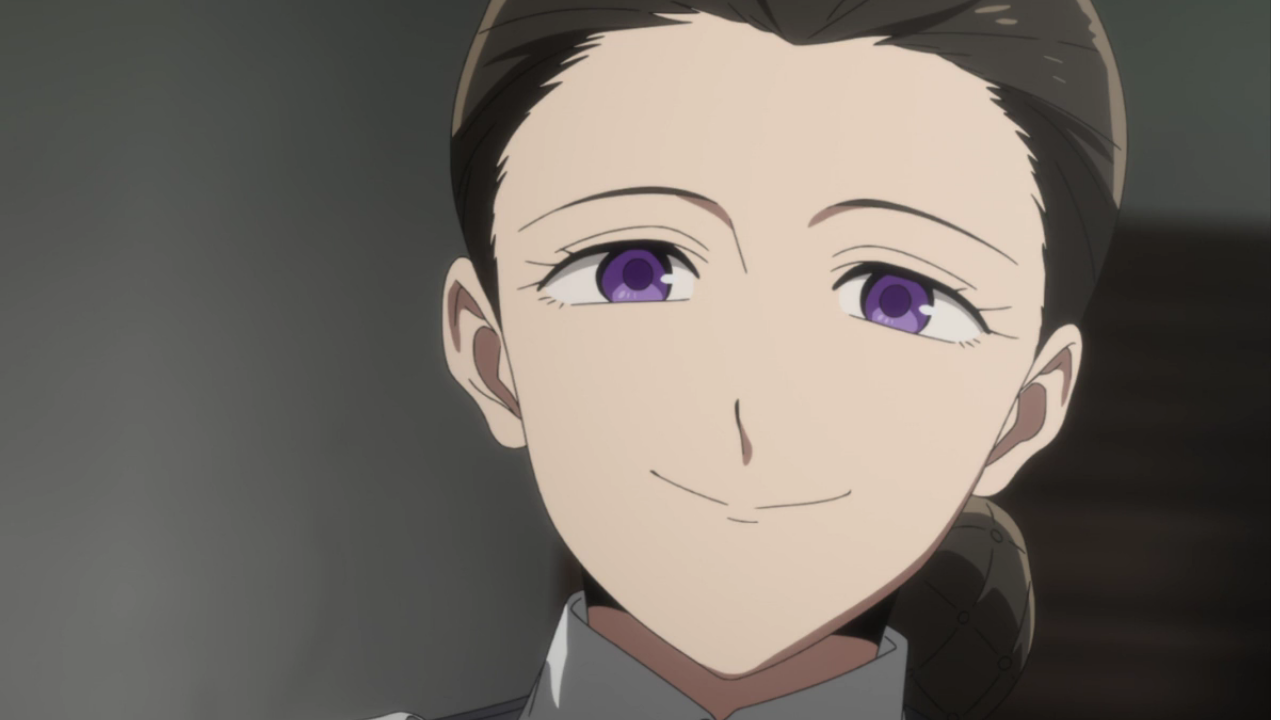 Much like Emma, Isabella will do anything for those she loves. However, her intentions are much different from Emma's. She is concerned with producing the best quality children for the demons. She has a calm and loving exterior but is dark and manipulative on the inside.
She does have a sensitive side, though, which sometimes is expressed. She is loving toward Ray, she also wishes the children the best when they escape.
Another of Mom's traits is her competitiveness. She is determined to be the best Mom of all the plants and sees everyone else as competition, especially Sister Krone. She has to be the best at what she does.
If you are ENTP you are Krone!
Sister Krone likes to look at the big picture. She doesn't let small inconveniences get in the way of her goal. She is highly competitive, making her a challenge to Isabella since they both want to be the best mom. She has to always be right.
Having such a competitive attitude makes her a bit childish and quick tempered. Her aggressive nature also makes her seem intimidating.
However, Sister Krone has a flair for pointing out other's weaknesses, she uses this ability as a weapon to catch her enemy off guard.
If you are ESFP you are Don!
Don is quick-witted but gets frustrated quickly when an idea does not go according to plan. His manner of thinking is putting his ideas into words, then bouncing them off of people to hear their input.
When he has to make a decision on his own, Don will base it off of his feelings and the overall wellbeing of those around him.
Being extroverted, ESFP's thrive off of the impressions they make on people. Their feeling of fulfillment comes from the sense of comfort others feel.
If you are ISFJ you are Gilda!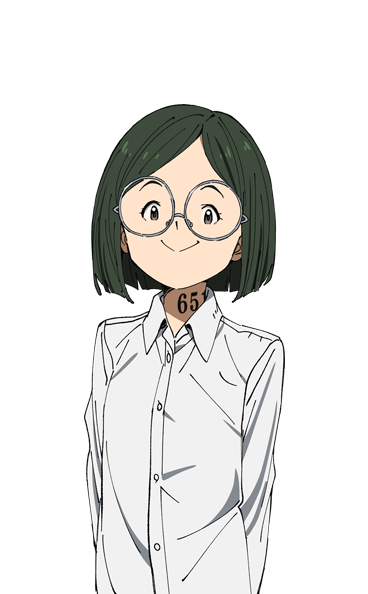 ISFJ's are one of the most caring types, and Gilda is one of the most caring characters in the show. Much like Emma, Gilda would do anything to make her friends happy.
ISFJ's make decisions and scheme by assessing the situation first, then examining every detail that works in their favor or that may be a hinderance. Though ISFJ's are kind to everyone they like to keep a small group of loyal friends.
If you are ENTP you are Phil!
Phil is highly intelligent for his age. One way he demonstrates his intelligence is by telling Emma that he knew of her plan to escape for a long time and was on the lookout for any useful information that might help them.
He is always looking for fun and is able to find entertain in any activity and is really down-to-earth.
He looks for loopholes in any scheme and is ready to point them out in order to help his friends complete their mission.
Follow or the demons will come after you uwu
Hope you enjoyed! 🙂