Here is part 1. In part 1 I explained MBTI and gave a link to the test. In the first part we did introverts, but this time we are doing extroverts. Enjoy!
If you are ESFP you are Misa Amane!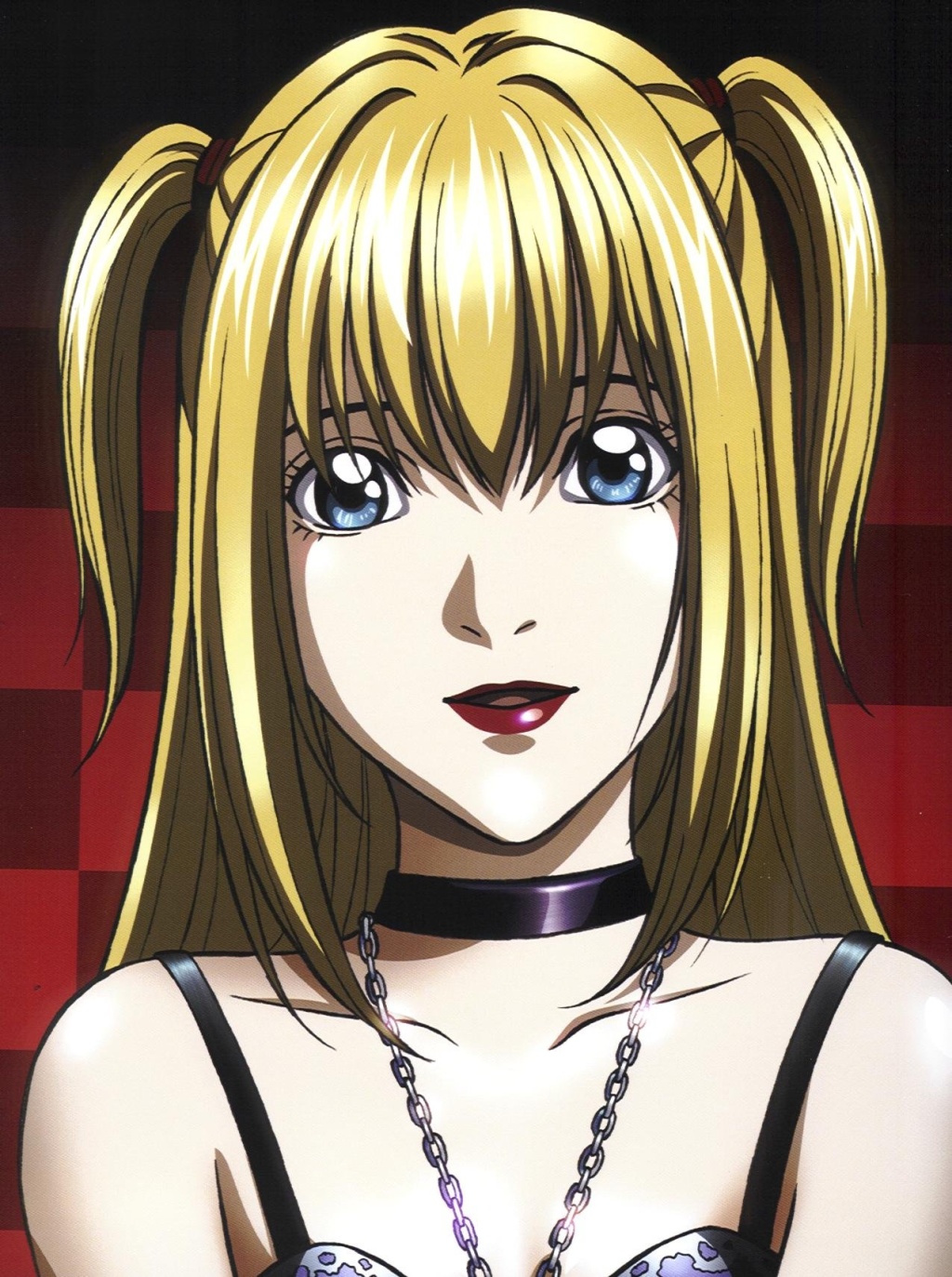 Misa is super outgoing and bubbly. ESFP's like to live in and enjoy the moment. As a sensing type they notice the small details in the moment, which is not to say Misa is dumb she is actually really smart, as seen when she is first introduced in the show.
The idea of commitment is daunting to ESFP's but when they find their soulmate they are extremely devoted.
If you are ENTP you are Ryuk!
ENTP's are people-watchers. They are curious cats and like to explore different scenarios and wonder how an event will play out.
They love debating, however they are hesitant about putting their ideas into action.
Being a shinigami, Ryuk is not exactly on anyone's side, he prefers to sit back and analyze the situation.
If you are ENFP you are Mello!
This type is the probably the type most open to new ideas and they are extremely creative. Once an ENFP sets a goal for him/herself they will strive to reach it.
We can see this with Mello who will do anything to beat Near and catch Kira. Being extroverts, ENFP's like sharing their ideas with the group. Mello is a feeler so he follows his heart rather than practicality.
If you are ENFJ you are Raye Penber!
ENFJ's are super responsible, caring and often self-less. Their main goal is to help others, we see this with Raye as he is willing to do whatever it takes to catch Kira and keep everyone else safe.
He is also dedicated to keeping his fiancé Naomi Misora safe at all costs, telling her that she should not get herself involved in the Kira investigation for her own protection. ENFJ's have a habit of putting others well-being before their own.
If you are ESTP you are Aiber!
Aiber is L's partner who does the "dirty work." The ESTP is called "the doer" for a reason, they seem to have unlimited energy and love jumping right into action! Aiber belongs to this type as he is a huge risk taker and the most impulsive.
If you are ESTJ you are Shuichi Aizawa!
The ESTJ type stands firmly for their principles and they do not backdown easily. They tend to enforce rules because they believe that the rules are reliable and trustworthy. ESTJ's are hesitant to accept new ideas as they may seem foreign to them.
Aizawa is skeptical of L for a while after meeting him as L is eccentric and quirky, but when he does get used to him he realizes L's strange way of thinking is extremely useful in catching Kira.
I hope you all enjoyed this series! I am considering doing Naruto, maybe Attack on Titan, and a few others next. Let me know what you guys think!
Love you all and see you soon! <3